The Elevation– where it all starts
This session will help you to understand your individual body profile so you can learn how to dress for your unique shape. We all have bits we like – and don't like – about our body and I focus on your body parts rather than "box" you into one body shape as life events, hormones and the process of ageing all have different effects on the body. At the end of this session, you will understand your unique proportions and learn how to showcase your best assets and stop hiding the parts you don't like.
This session also explores your style aspirations and how you want to look, whilst ensuring you retain your values and authenticity – essentially what makes you YOU! This is an informative session that is undertaken with great empathy and care – my key objective is for you to truly appreciate and love who you are and celebrate your fabulousness! 
What's included: 
30-minute introductory chat so I fully understand the "why"

Detailed questionnaire to be completed by you in advance of the 1:1 session 

1:1 session in-person 

Follow-up pdf of your "Style Bible" with a recap on your styling session
Cost: £150 (1.5 hours of 1:1, plus the pre-session consultation and time, plus aftercare Style Bible) 
An online version is available.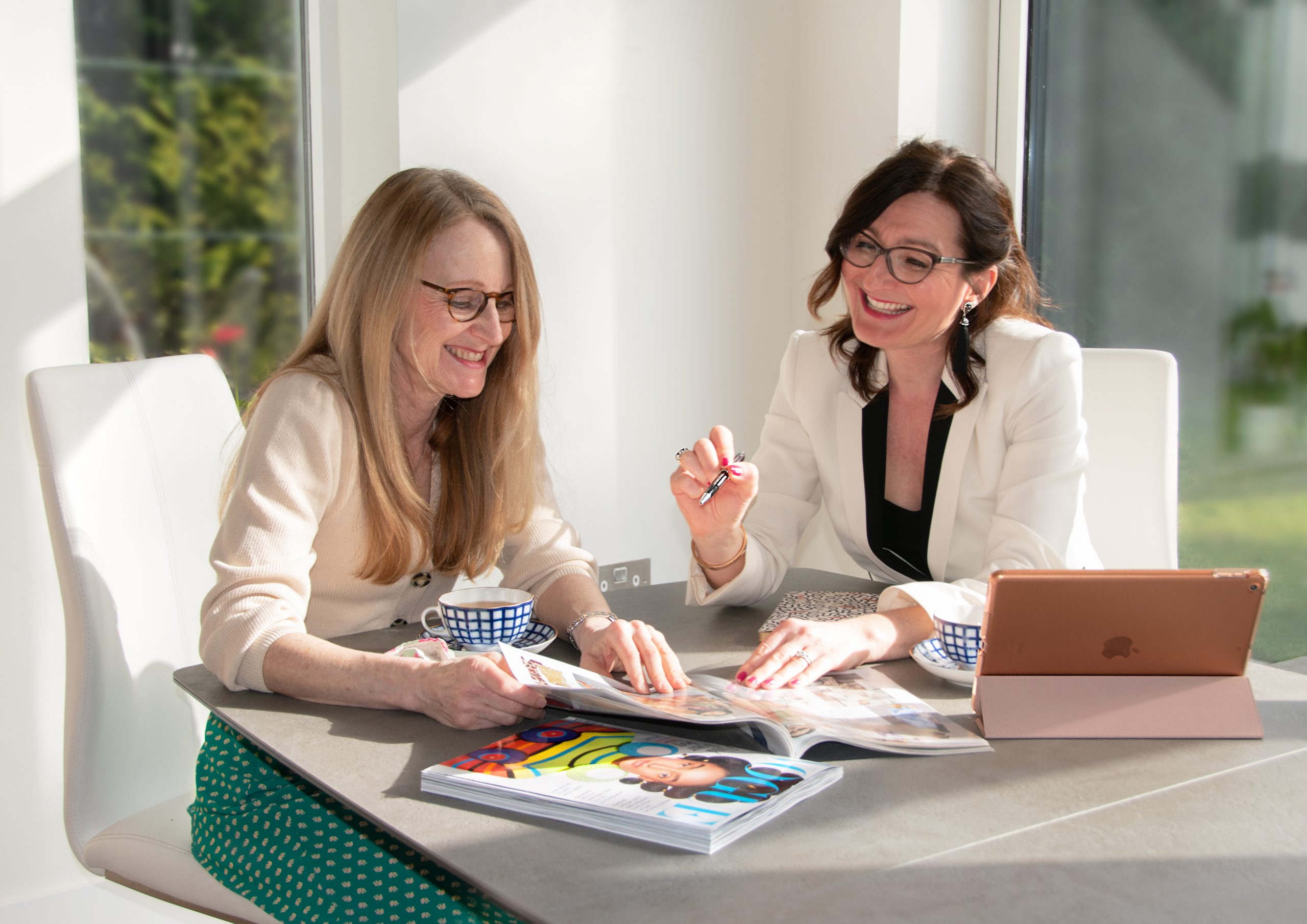 My session with Emma was very thorough and surprisingly focused on me as a person as well as my shape, size and colouring. I found Emma to be very caring and sensitive and she put me at ease throughout. It has truly transformed my wardrobe and made me think differently about myself and how I dress, giving me the confidence I needed as I enter a new chapter in my life.
AMANDA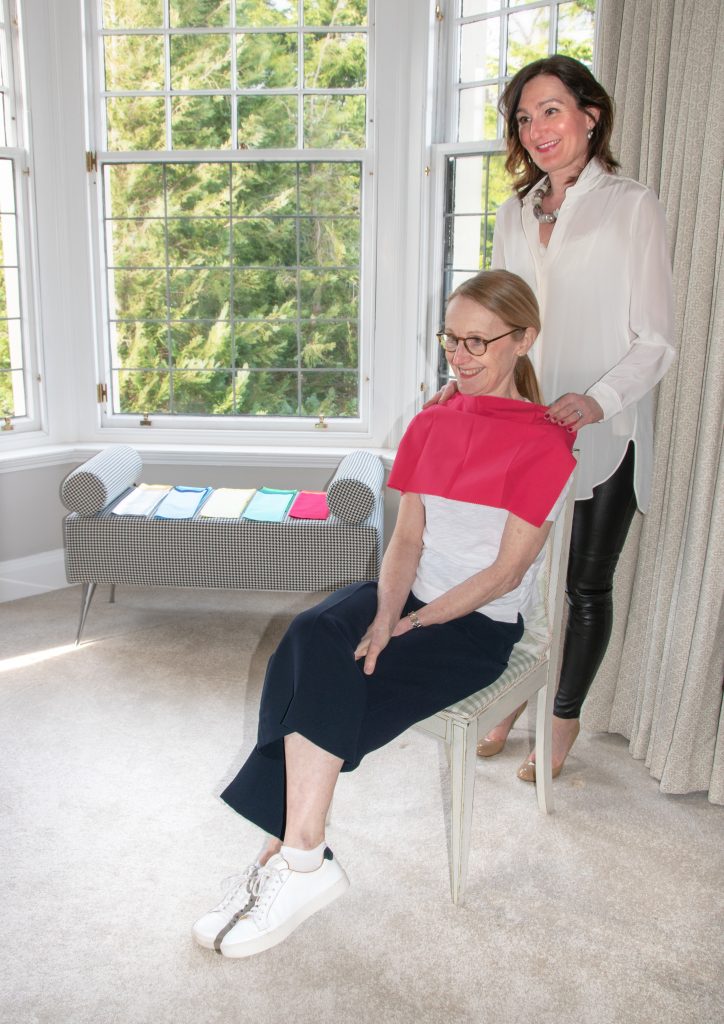 In addition to the above, bolt on a Colour consultation experience during your 1:1 style session. This is the definitive form of self-care – discovering the colours that make you shine and glow, and showcase your ultimate YOU.  Full details on the colour consultation service
Cost: £250 
Unavailable online.
Emma really listened to me and got a sense of where I'm at, in a way that wasn't simplistic, so no Do's and Don'ts, just helpful suggestions and wee tips, no rules, just teaching me how to think it through for myself and build my confidence. As a large woman who doesn't have great body image, it was great as a confidence building session and I feel really inspired to keep working on what Emma encouraged me to think about.
JOAN
HOW TO BOOK:
The first step is to make contact using my contact form. We can then discuss exactly what you need and tailor the services accordingly, and get you booked in.
To secure your booking, a 50% deposit is payable at point of booking – you will receive an invoice which is payable within 5 working days.
Full payment is required prior to the service taking place. Any extra hours undertaken will be billed after the session.
Location Notes (in-person services):
The styling services will normally take place in the client's house for comfort and ease (as I will normally check measurements in your gym gear), within a 45-minute drive of west Edinburgh. Any location in addition to 45 minutes will incur a cost for time and travelling expenses, plus any additional 1:1 time over the allocated time will be charged on an hourly basis (advised at time of booking).
The Wardrobe Edit takes place in the client's house. Personal Shopping is normally conducted in Edinburgh city centre. Corporate work is undertaken at their premises.