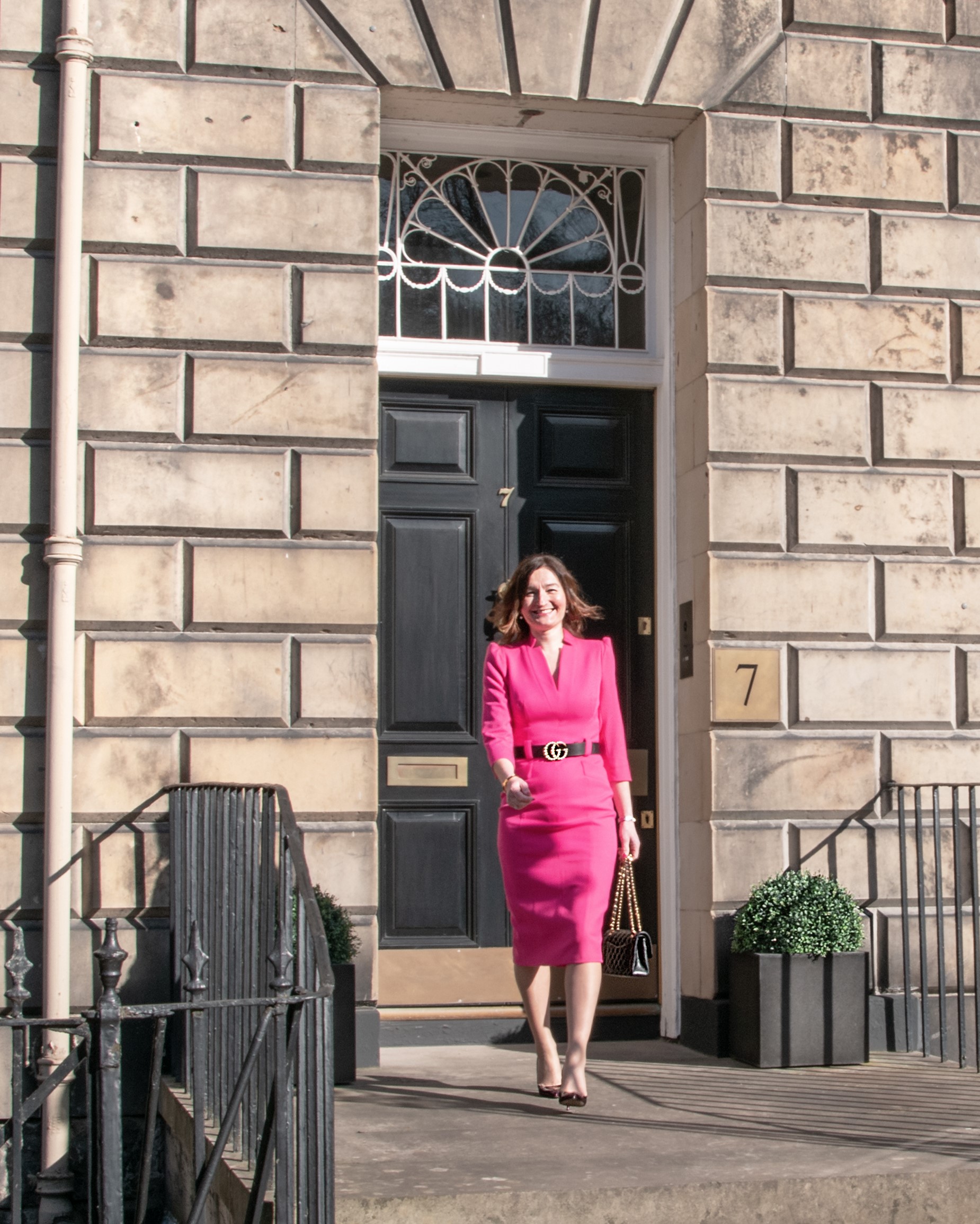 Having worked in PR & marketing for five-star hotels, I understand that making the right impression matters. Corporate Elevation is all about image building where increased levels of self-esteem and confidence can uplift you to achieve your business goals, while always remaining true to your values. I will work to an exact brief as specified by you on your specific corporate wardrobe needs.
Areas that can be covered include:
Body shape analysis – understand the best workwear styles that suit your individual body shape and explore some new options
Style Personality –learn how to express yourself through your workwear whilst remaining your true self. Witness the positive effects on all those around you!
Colour consultation including a session on colour psychology – how you can apply colour in the workplace to create impact, boost motivation and encourage success
Outfit creation using your existing wardrobe or create a brand-new capsule collection
Cost: as this package is based around your bespoke needs, costs and time will be calculated to ensure the desired elements are covered.
Online version available
I approached Emma as I was starting a new job and wanted to create a professional yet comfortable and approachable look. Emma instantly made me feel relaxed and at ease. I found the whole experience with Emma to be insightful, professional and fun. I have learned many things to make myself look better, feel more confident at work and be more open to new styles.
ANITA
Corporate Threads of Elevation (team based)
A team is made up of a unique and diverse group of people and I have experience sourcing uniforms for business needs (e.g. front of house / healthcare admin teams etc). A "range approach" can be applied to suit different body shapes and sizes; where good fit is key and consistency is maintained – and the whole team feels empowered and confident as a result.
Following a detailed brief, I can source and present ideas for corporate uniforms, either bespoke or customised to reflect your brand, or use existing stock items for ongoing ease of access.
This service can be adapted in any way and I would love to discuss any aspect of a corporate styling project, where the costs will be based on the bespoke needs of the client.
Online version available
HOW TO BOOK:
The first step is to make contact using my contact form. We can then discuss exactly what you need and tailor the services accordingly, and get you booked in.
To secure your booking, a 50% deposit is payable at point of booking – you will receive an invoice which is payable within 5 working days.
Full payment is required prior to the service taking place. Any extra hours undertaken will be billed after the session.
Location Notes (in-person services):
The styling services will normally take place in the client's house for comfort and ease (as I will normally check measurements in your gym gear), within a 45-minute drive of west Edinburgh. Any location in addition to 45 minutes will incur a cost for time and travelling expenses, plus any additional 1:1 time over the allocated time will be charged on an hourly basis (advised at time of booking).
The Wardrobe Edit takes place in the client's house. Personal Shopping is normally conducted in Edinburgh city centre. Corporate work is undertaken at their premises.